Handcraft Expo
streamline what really matters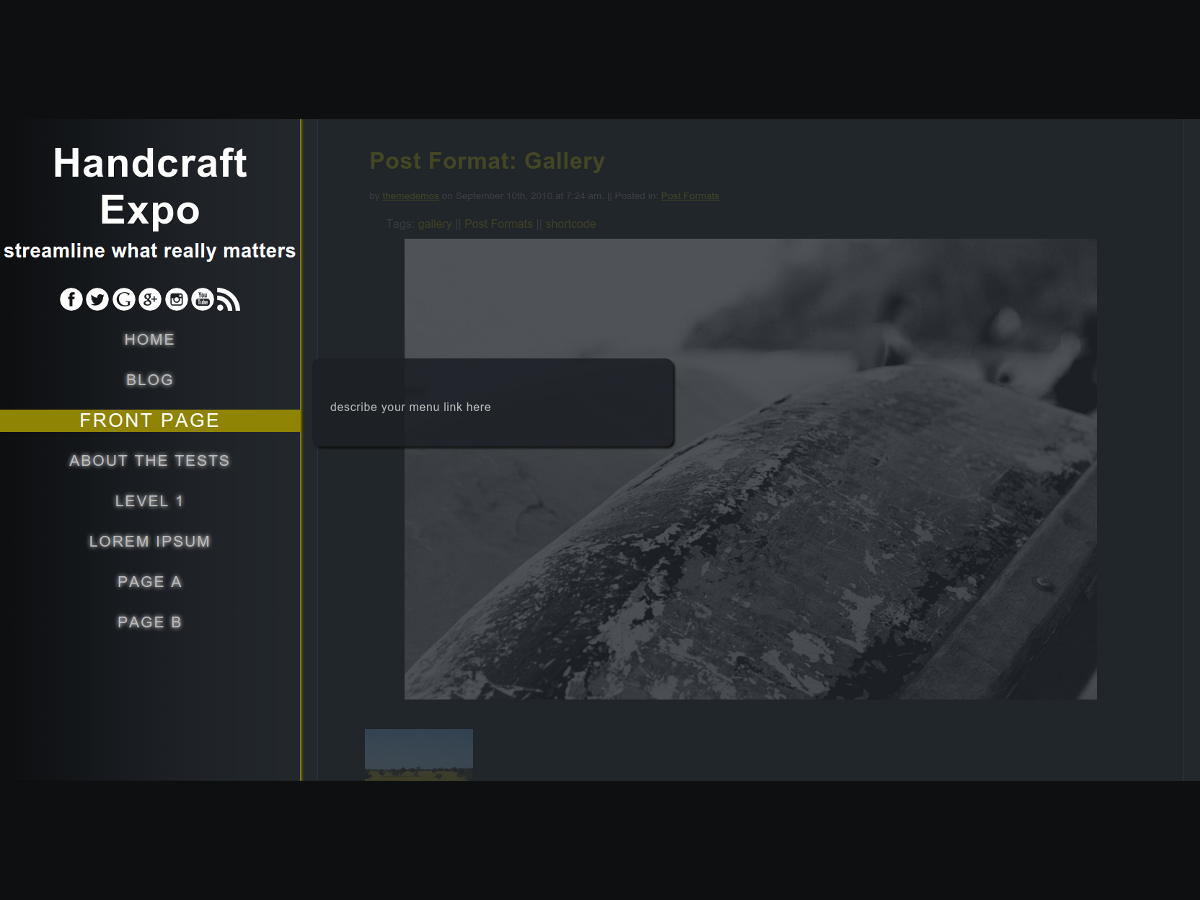 A WordPress theme focused on graphical impact and simplicity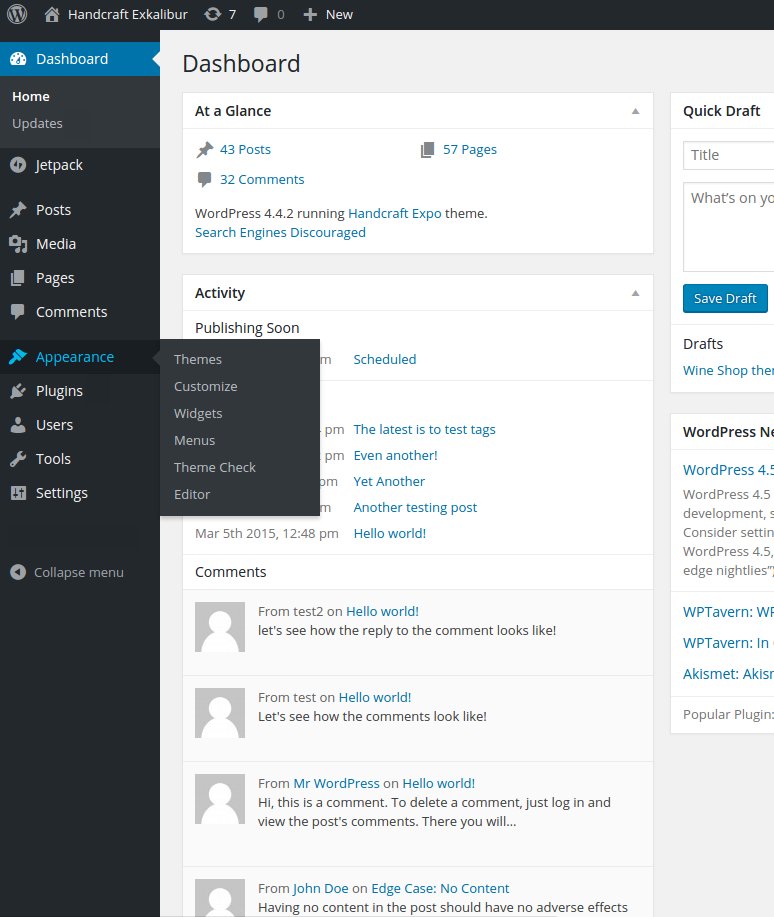 The on-line manual: discover the functionalities

Find out how to modify the theme to better fit your needs: everything is clearly explained step by step!
Download the latest version!
describe your menu link here
describe your menu link here
describe your menu link here
Version 1.0.17 is ready
NEW!
You can now choose the Previewer size in the WordPress Customizer! Use the whole content area to showcase your pictures or the default, more discrete, portion of the area. This is the first user-requested implemented feature: hope to add many more of these in the future!
Adjusted 'Pocket' Logo positioning, Menu Sidebar toggle mechanism and other minor things included.
Please remember to report any issue you might find and do not hesitate to ask questions and features.
If I can, I'll be pleased to help you!
Handcraft Expo ©2015-2023
Empowered by WordPress


This work is licensed under a Creative Commons Attribution-ShareAlike 4.0 International License.