Handcraft Expo
streamline what really matters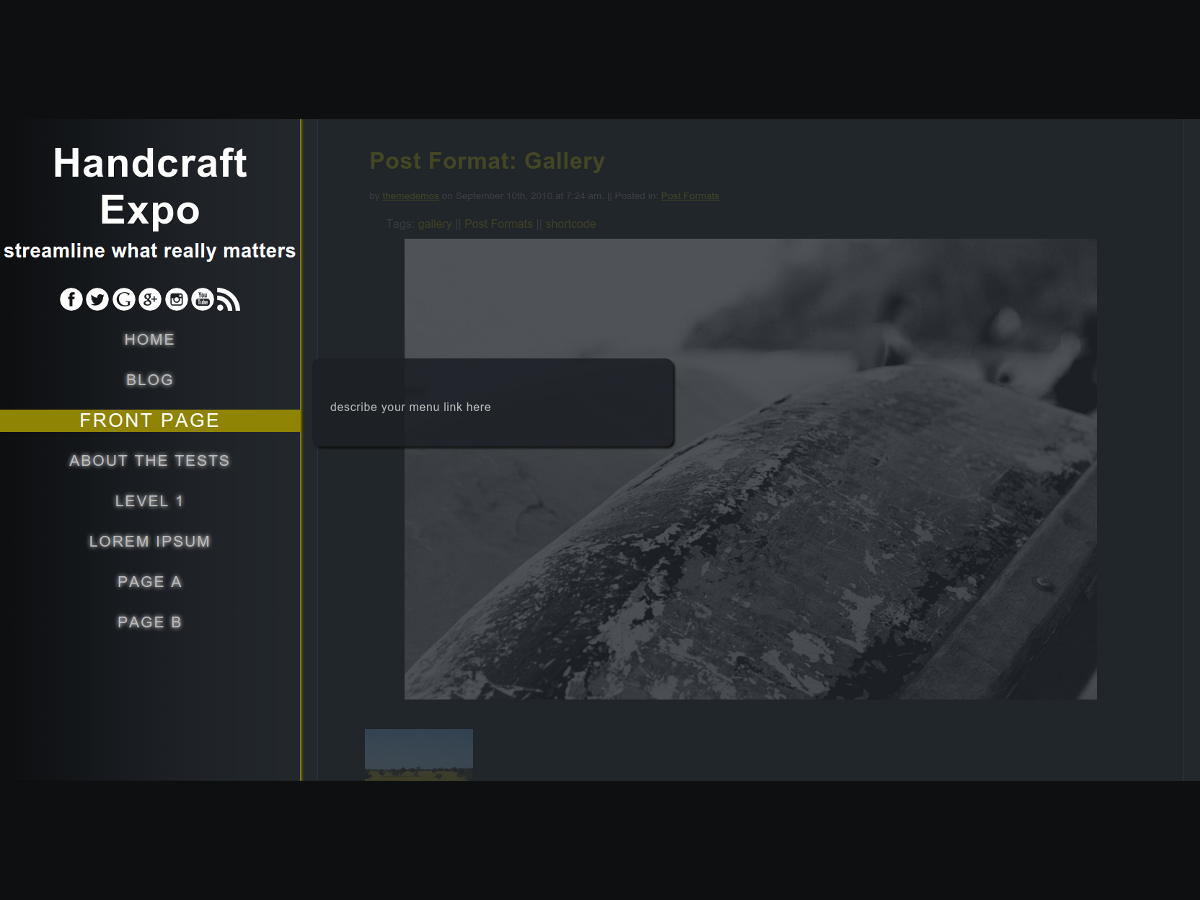 A WordPress theme focused on graphical impact and simplicity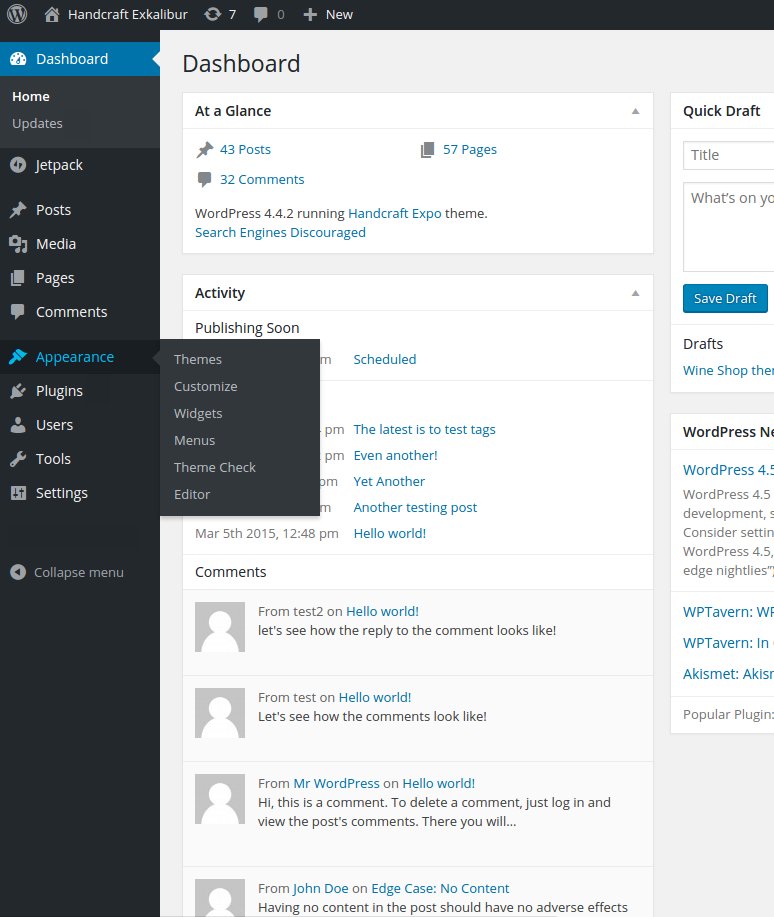 The on-line manual: discover the functionalities

Find out how to modify the theme to better fit your needs: everything is clearly explained step by step!
Download the latest version!
describe your menu link here
describe your menu link here
describe your menu link here
Welcome!
by _Y_Power on March 15th, 2016 at 11:48 pm || Posted in: First time
Welcome to Handcraft Expo's home!
I hope you will love your new WordPress theme as much as I loved writing it.
Handcraft Expo, like WordPress, is free software: you are then free to modify anything you want and on this website you will find many info and resources about it.
A forum will soon be up and running: if you have any question in the meanwhile, please use the contact page.
You can find all updates-related posts here.
I kindly ask you to support me in the development by rating the theme, reporting problems and, most importantly, contributing to it by adding a small personal comment which may help other users.
Thank You!
Handcraft Expo ©2015-2023
Empowered by WordPress


This work is licensed under a Creative Commons Attribution-ShareAlike 4.0 International License.