Handcraft Expo
streamline what really matters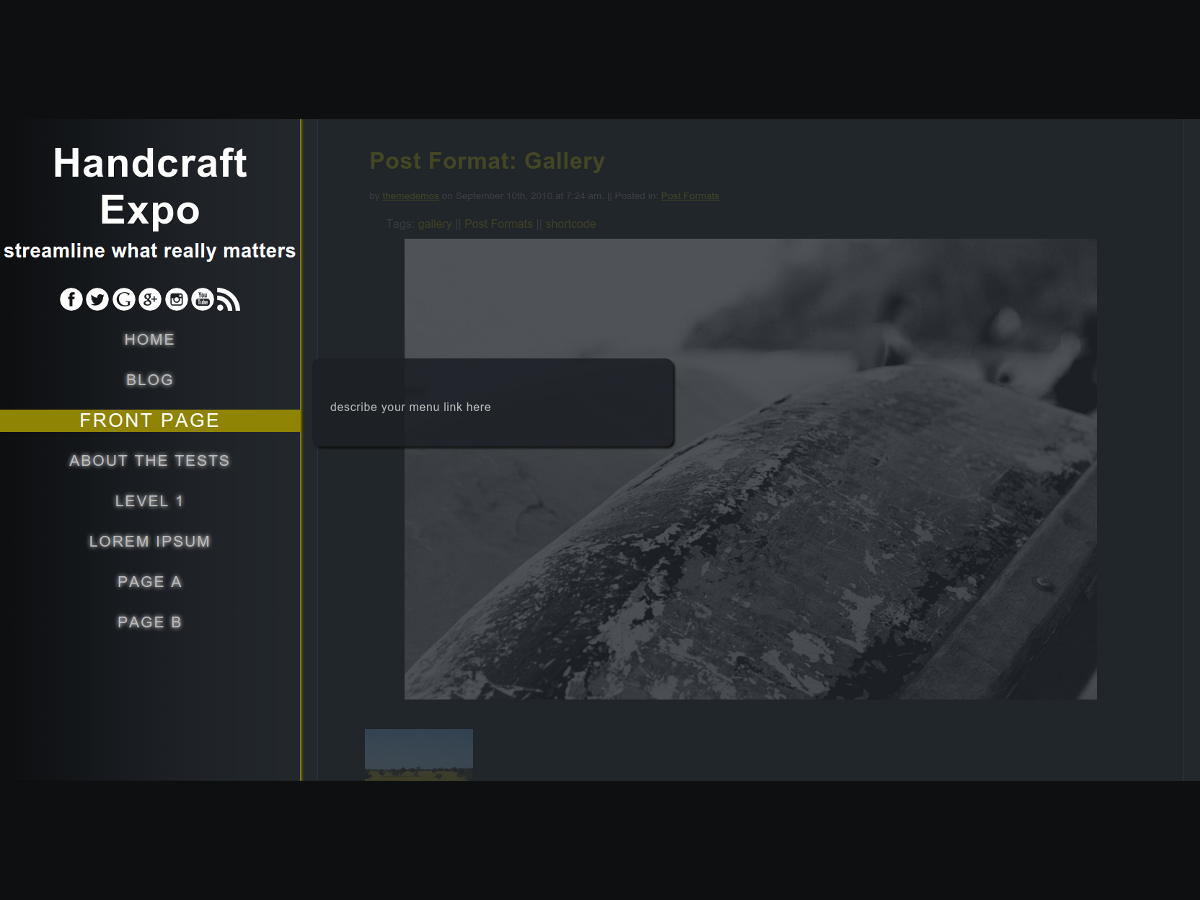 A WordPress theme focused on graphical impact and simplicity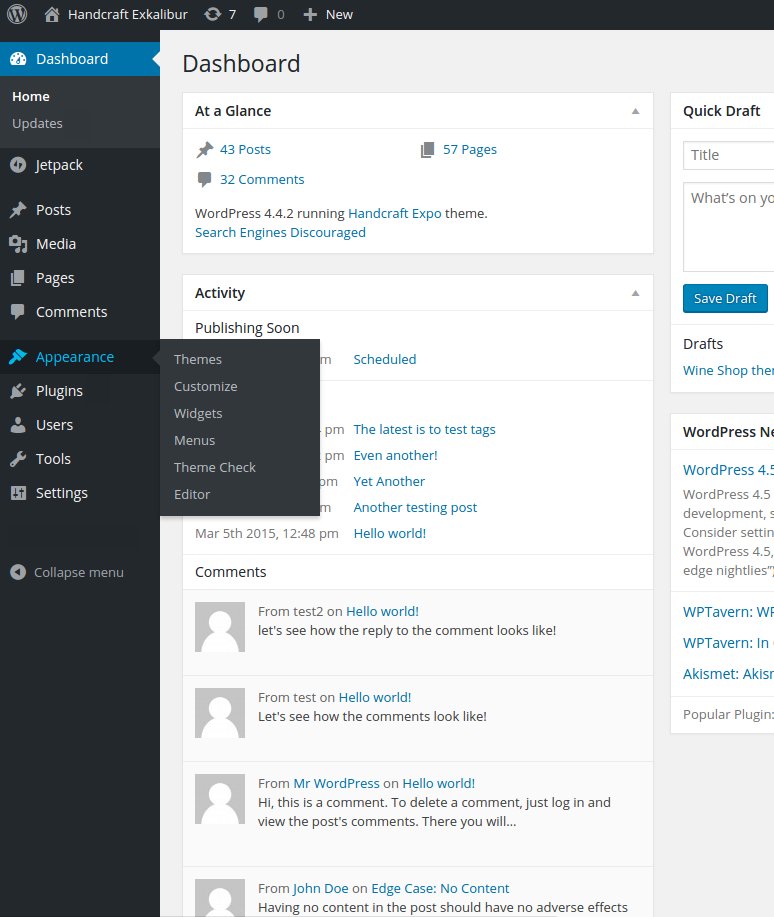 The on-line manual: discover the functionalities

Find out how to modify the theme to better fit your needs: everything is clearly explained step by step!
Download the latest version!
describe your menu link here
describe your menu link here
describe your menu link here
Version 1.0.15 is live!
Here's the first official update, fixing some minor issues.
The changes:
fixed previewer 2nd field text theme option call;
fixed custom social icons options by adding variables in the if statement;
fixed sidebar toggle jQuery script on browser zoom by adding if statement and 'parseInt' variable on width value to account for differences;
fixed blog template -no sidebar- title horizontal overflow (width: 99%;);
Please remember to report any issue you might find and do not hesitate to ask questions and features.
If I can, I'll be pleased to help you!
Handcraft Expo ©2015-2023
Empowered by WordPress


This work is licensed under a Creative Commons Attribution-ShareAlike 4.0 International License.